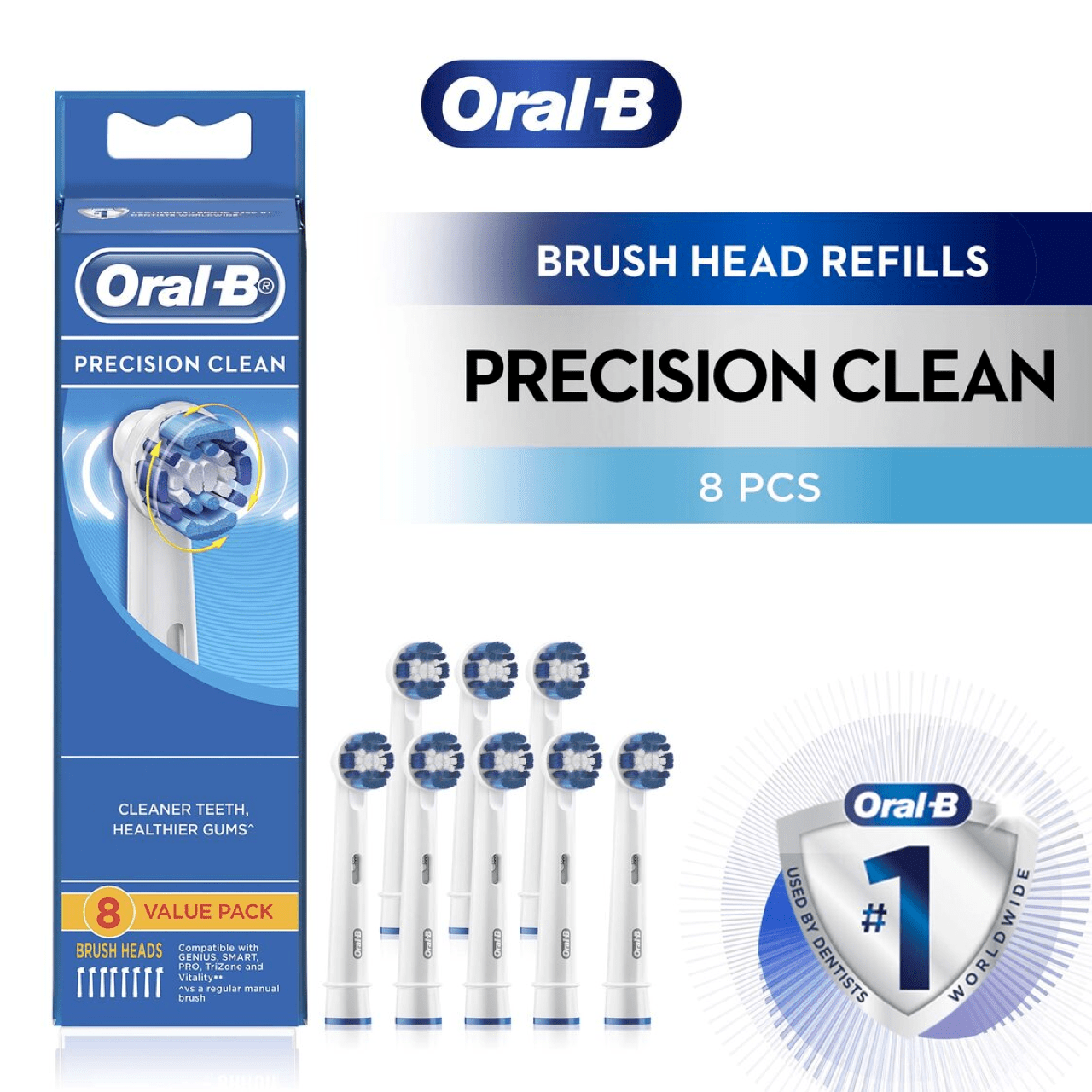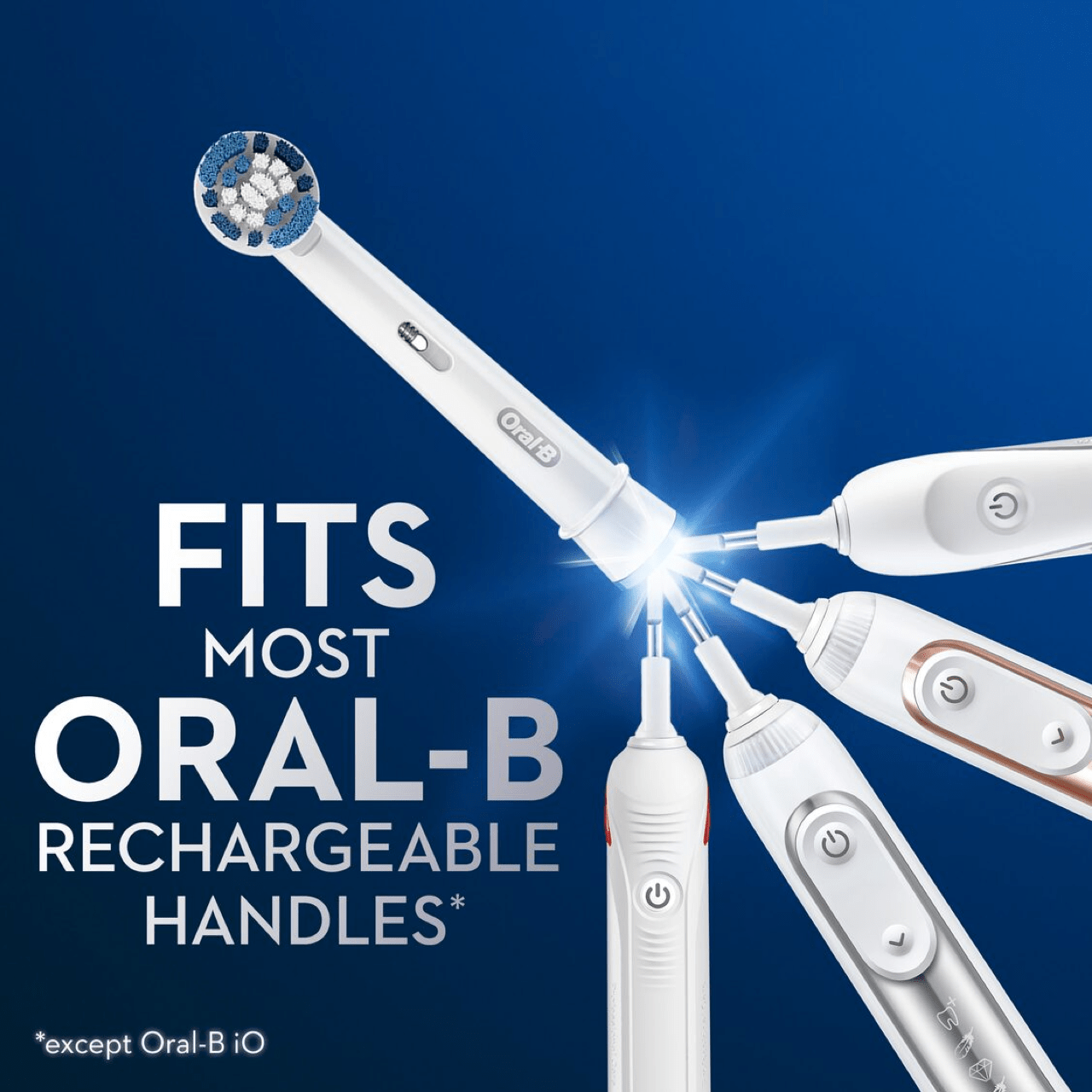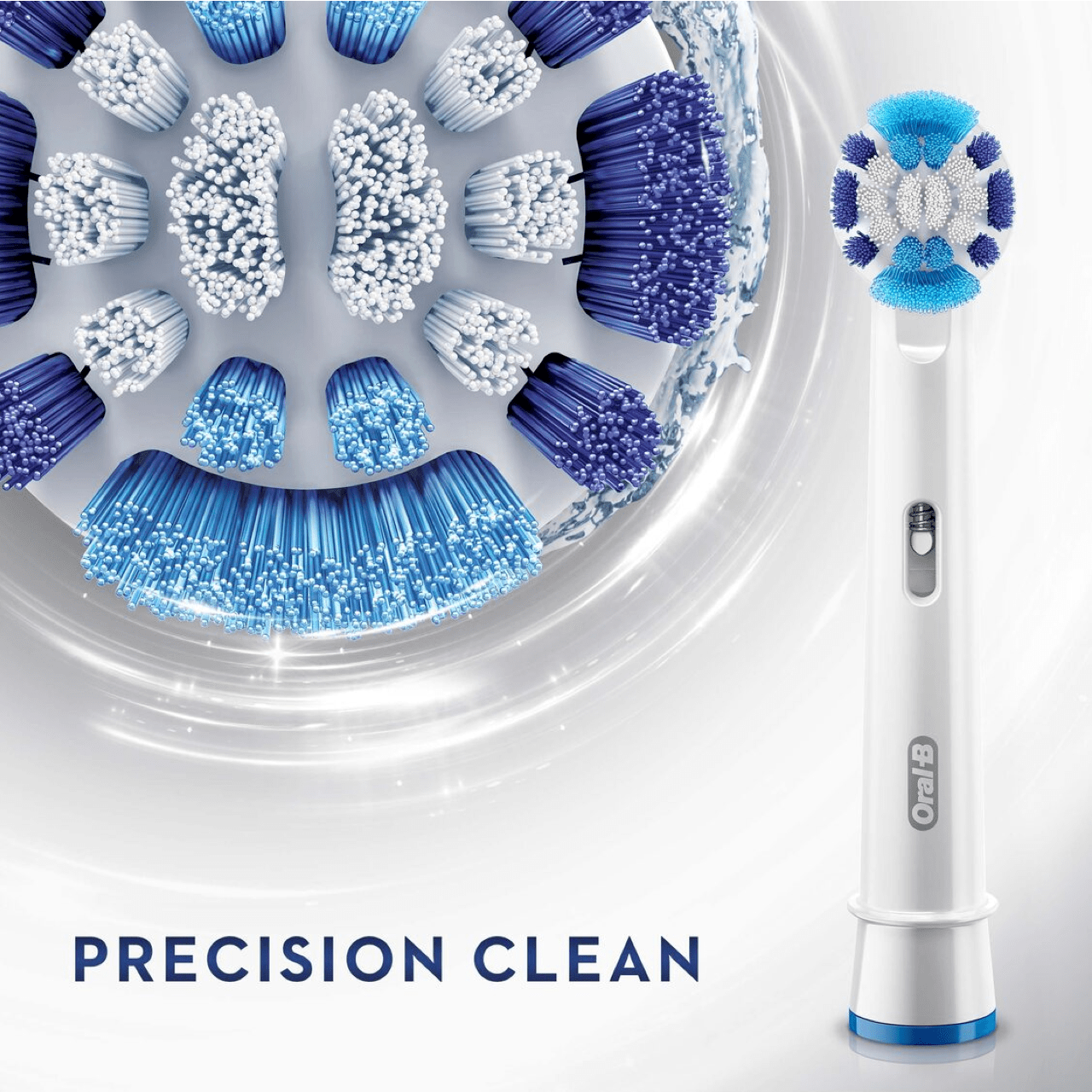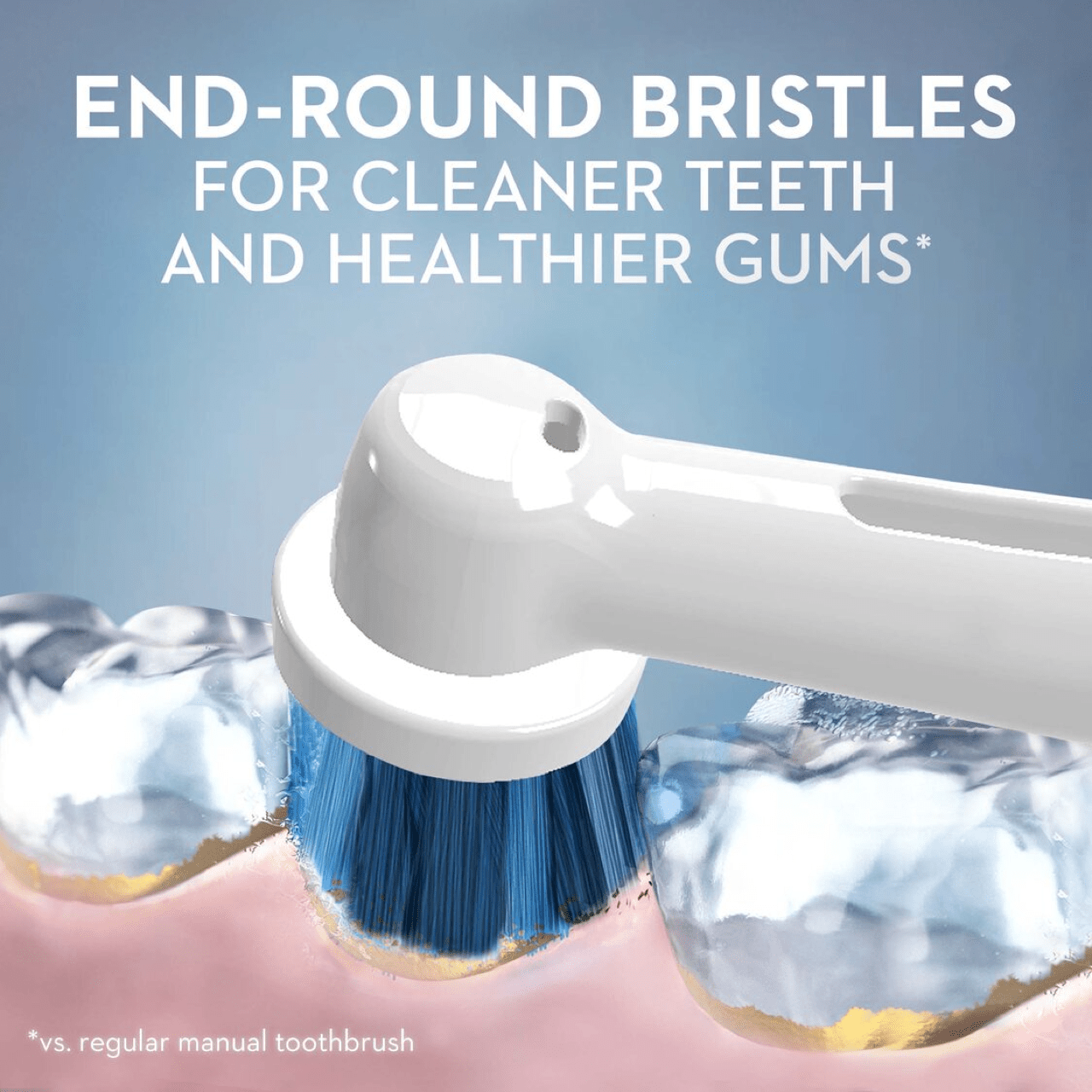 1 Years Official Warranty
Braun Oral-B Brush Head Refills Precision Clean 8pcs
Bristles that reach deep between teeth.
Precision Clean is inspired by professional dental tools and is an ideal choice for daily brushing for superior plaque removal. It works with unique Oral-B technology that rotates and pulsates, enabling the bristles to surround each and every tooth.
*Additional fees apply for same-day-delivery, and is only applicable for orders placed before 4 pm.
The Oral-B Precision Clean replacement toothbrush head bristles reach deep between teeth and cover more surface, leaving your whole mouth cleaner than a regular manual and power away up to 100% more plaque for a superior clean vs. a regular manual toothbrush. Compatible with Oral-B Genius 8000, 9000. Compatible with Oral-B PRO 600, 650, 1000, 2000, 2500, 3000, 4000, 4900, 5000, 6000, 6500, 7000. Compatible with all Oral-B Vitality and Vitality Plus Variants.
The shape of the head allows the bristles to surround each tooth for individual cleaning.
Penetrates hard-to-reach areas.
Bristles reach deep between teeth to help remove plaque.
Indicator bristles fade as a sign to replace your toothbrush head for a better clean (roughly every 3 months).
1 Year Local Warranty.
Dimensions & Weight

Product Weight – 1.03 lbs
Product Dimensions – 5 x 5 x 5 inches
Round Bristles
The round bristles ensure cleaner teeth and healthier gums vs any regular manual toothbrush.
Gentle & Superior Cleaning
The toothbrush removes 100% more plaque than any regular manual toothbrush and encourages the right amount of pressure while brushing your teeth.