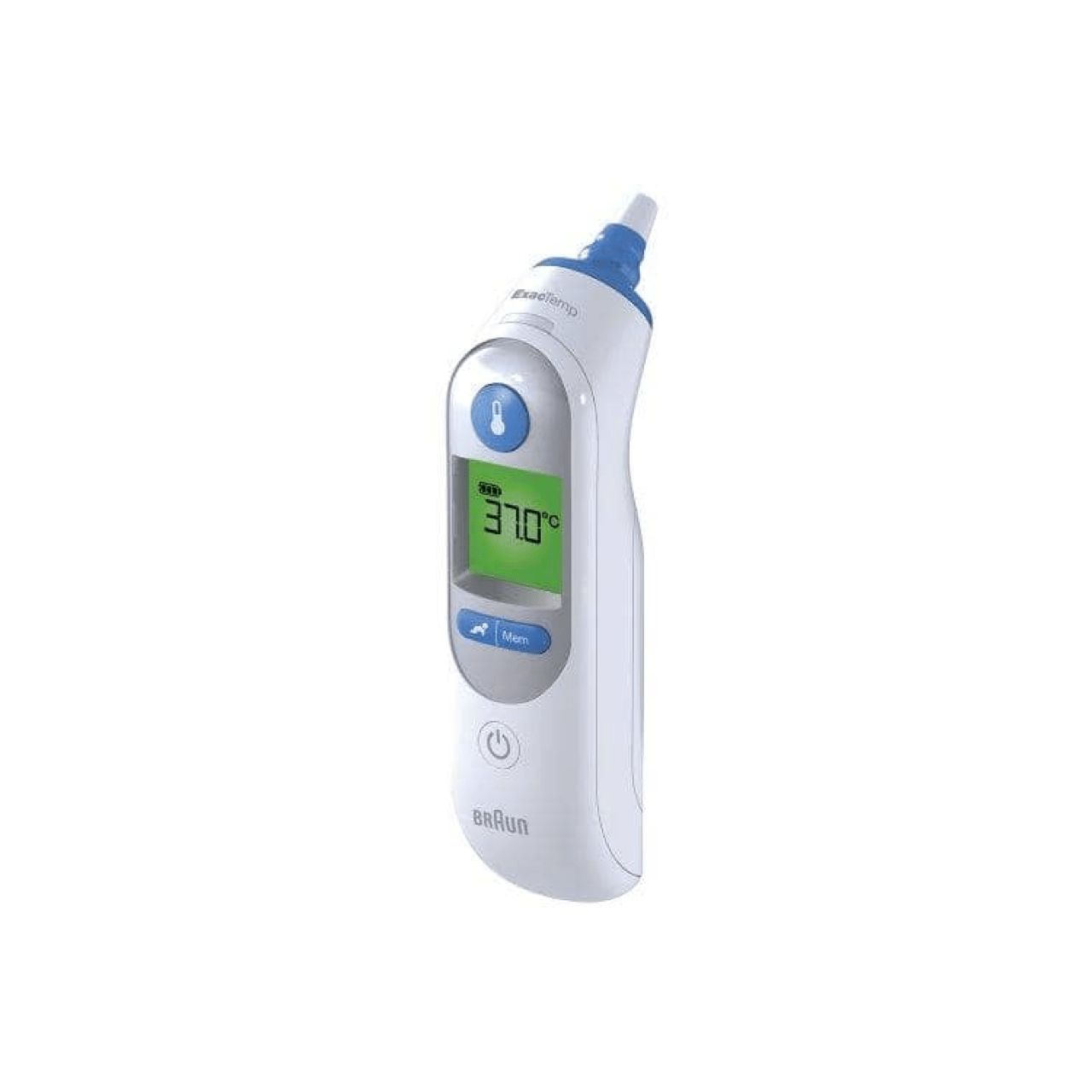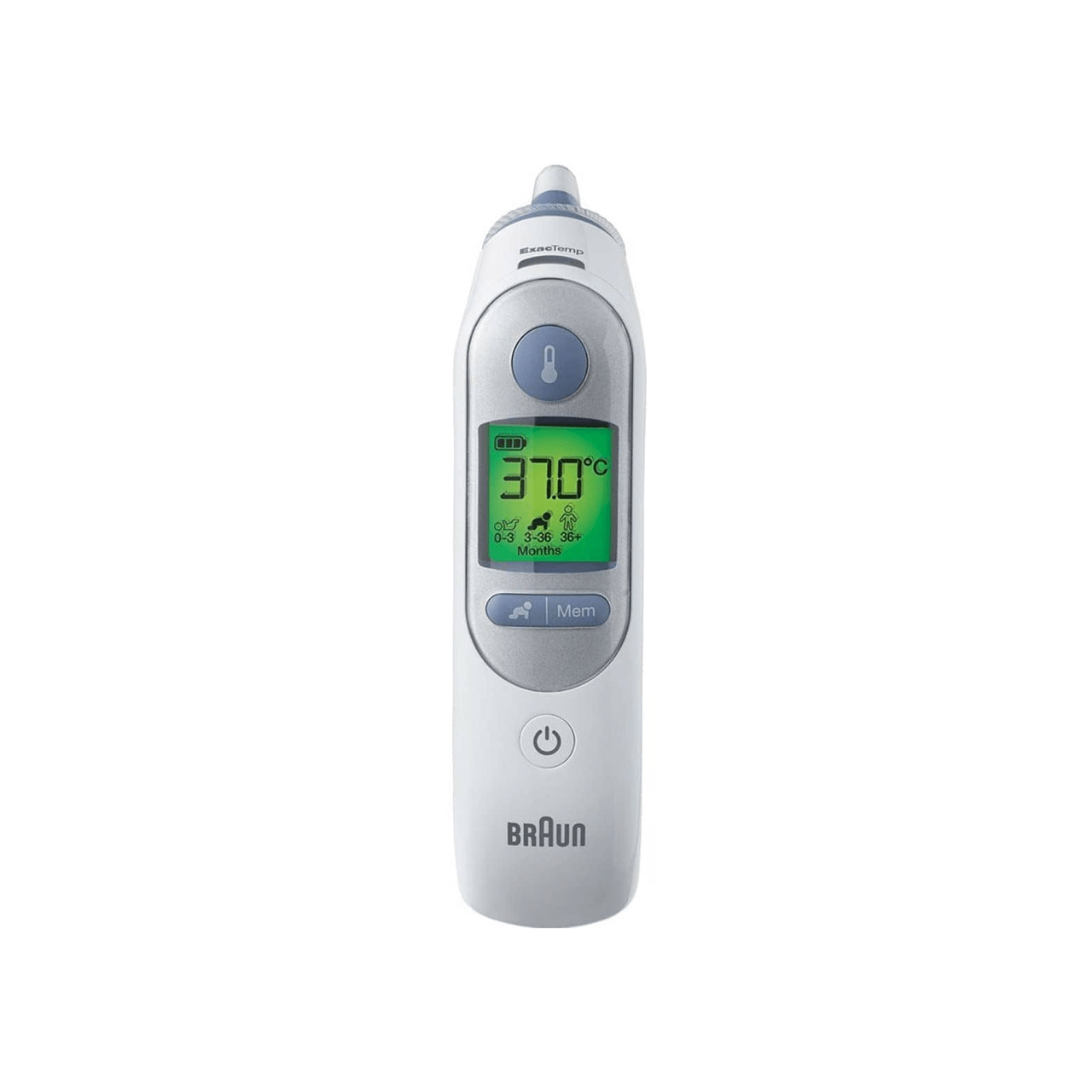 1 Years Official Warranty
Braun ThermoScan 7 Infrared Ear Thermometer with Age Precision
Take the guesswork out of checking your family's temperature.
The Braun Thermoscan 7 digital ear thermometer features the new Age Precision technology to interpret the body temperature based on age.
*Additional fees apply for same-day-delivery, and is only applicable for orders placed before 4 pm.
The definition of fever changes with age. Braun ThermoScan® 7 features the patented Age Precision® technology - age-adjustable fever guidance that takes age into account to take the guesswork out of temperature measurement.
No.1 brand used and recommended by doctors.
Age Precision® technology - age-adjustable fever guidance.
Color-coded display for easier interpretation of results.
Wide-angle probe for accurate measurements, also on newborns.
Braun ThermoScan® 7 with Age Precision® is as accurate as rectal measurement on newborns.
Pre-warmed tip to ensure reliable measurements.
ExacTemp® technology to ensure stable positioning of the device before taking a measurement.
Fast, gentle, and easy to use.
Night light for use in dark environments.
Stores the last 9 temperature readings.
Braun hygiene caps – disposable probe covers to avoid cross-contamination.
1 Year Local Warranty.
What's Included

3-year limited warranty
21 disposable-lens filters
1 protective case
2 AA batteries
Age Precision® Technology
Braun's Age Precision Technology takes your loved one's age into account when reading their temperature.
Hygiene Caps
The disposable probe covers prevent cross-contamination and ensure hygienic use.
Wide-Angle Probe
With the wide-angle probe, you will get accurate measurements for everyone in your family, including newborns and toddlers.
ExacTemp Guidance System
The ExacTempt technology guarantees stable positioning of the device, along with a light and beep on the thermometer.