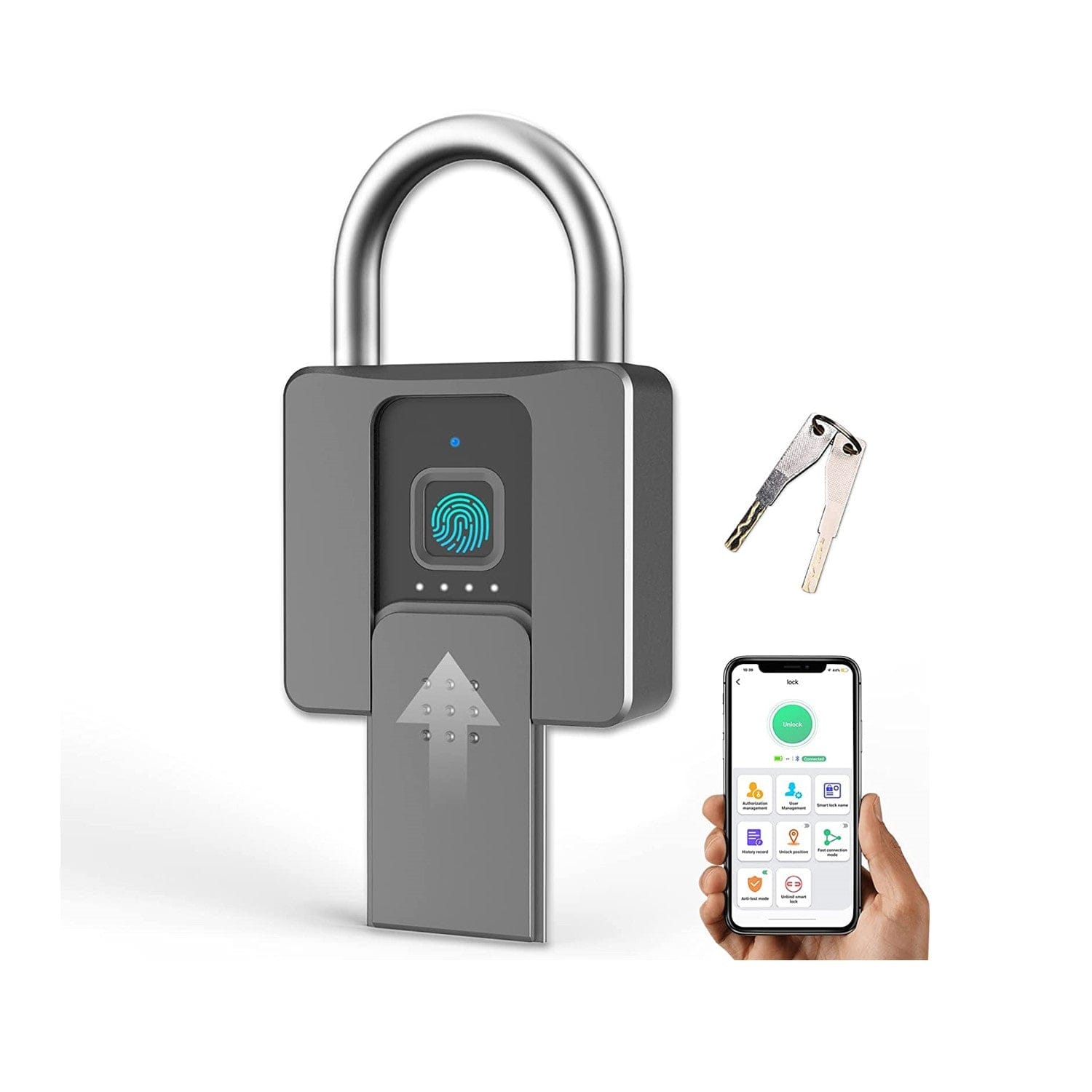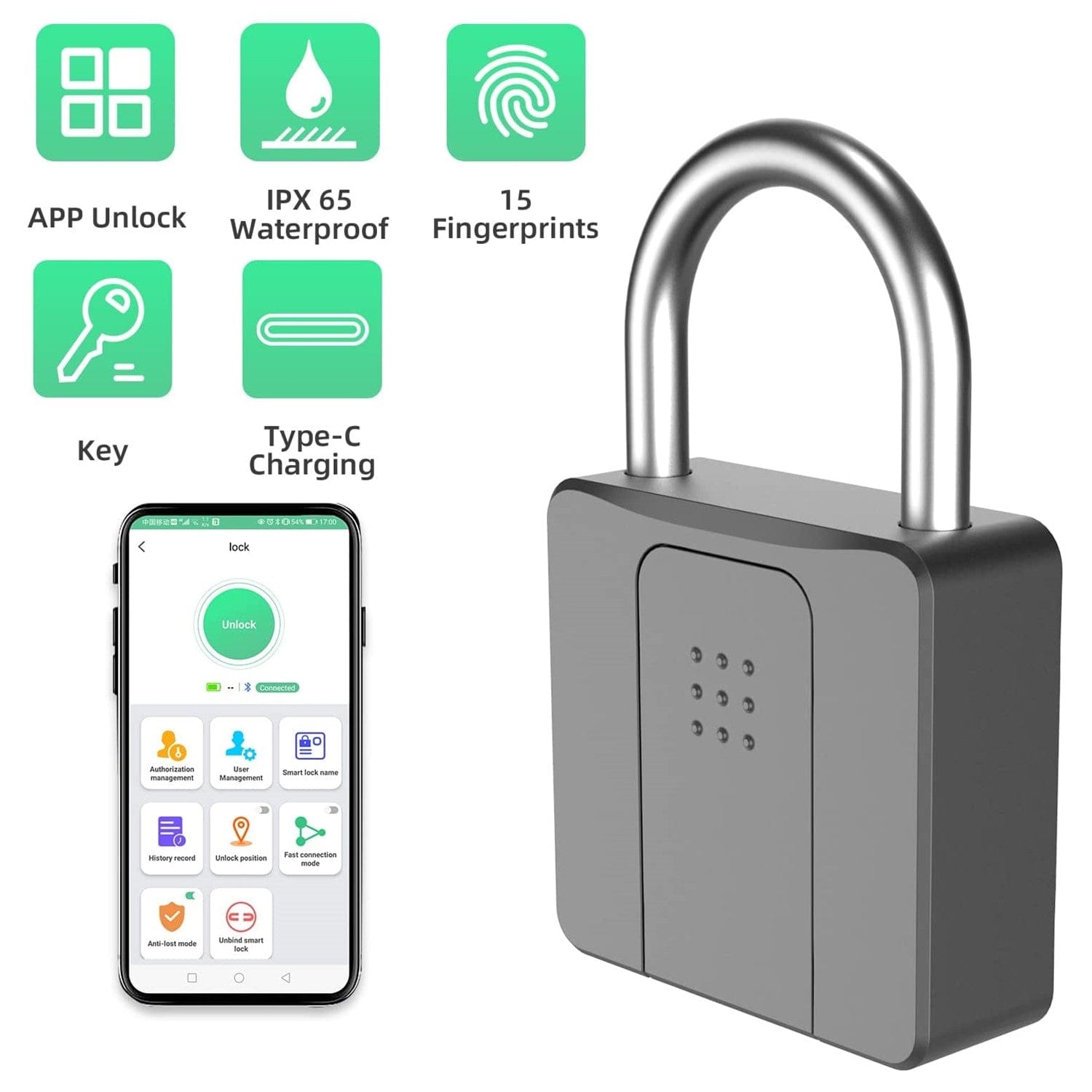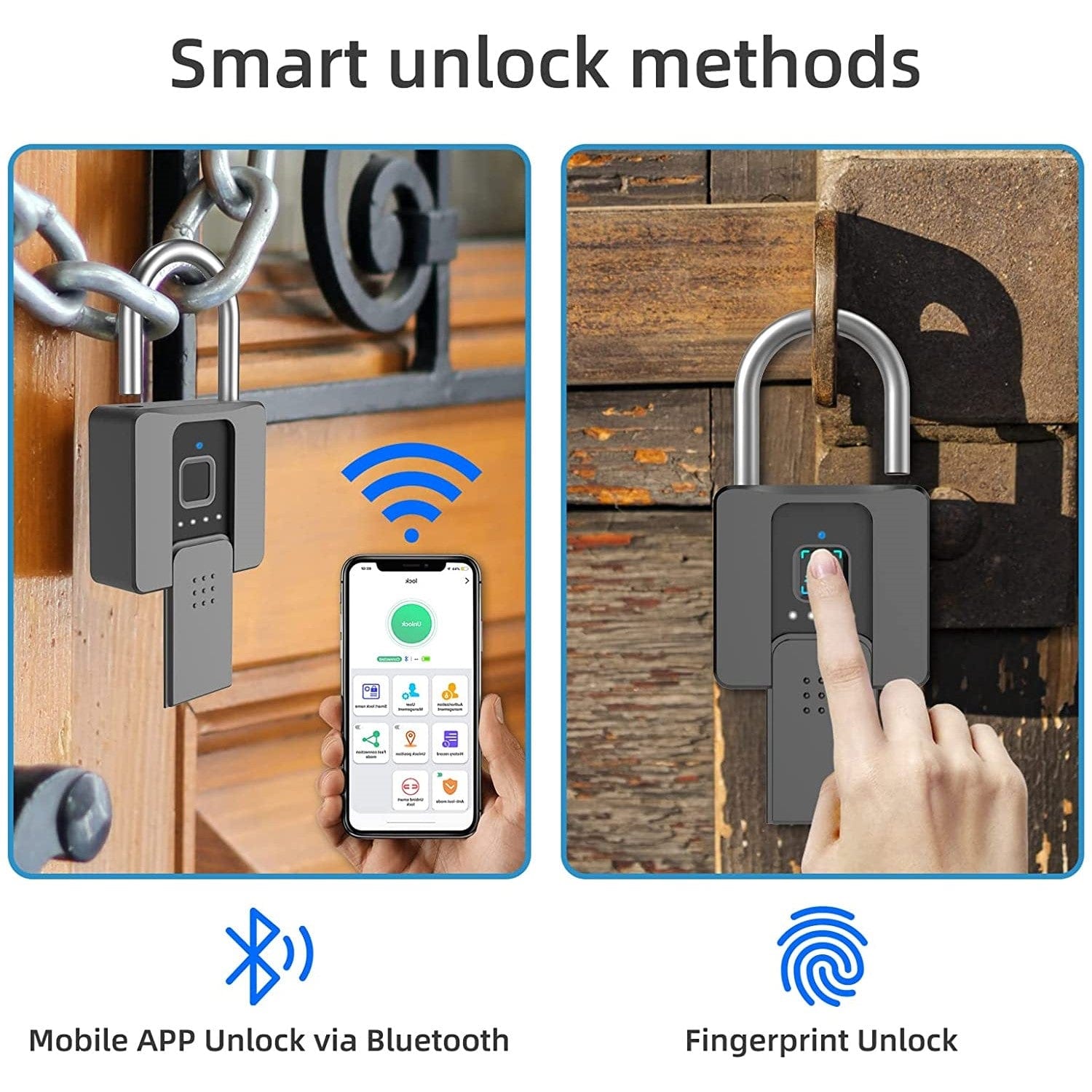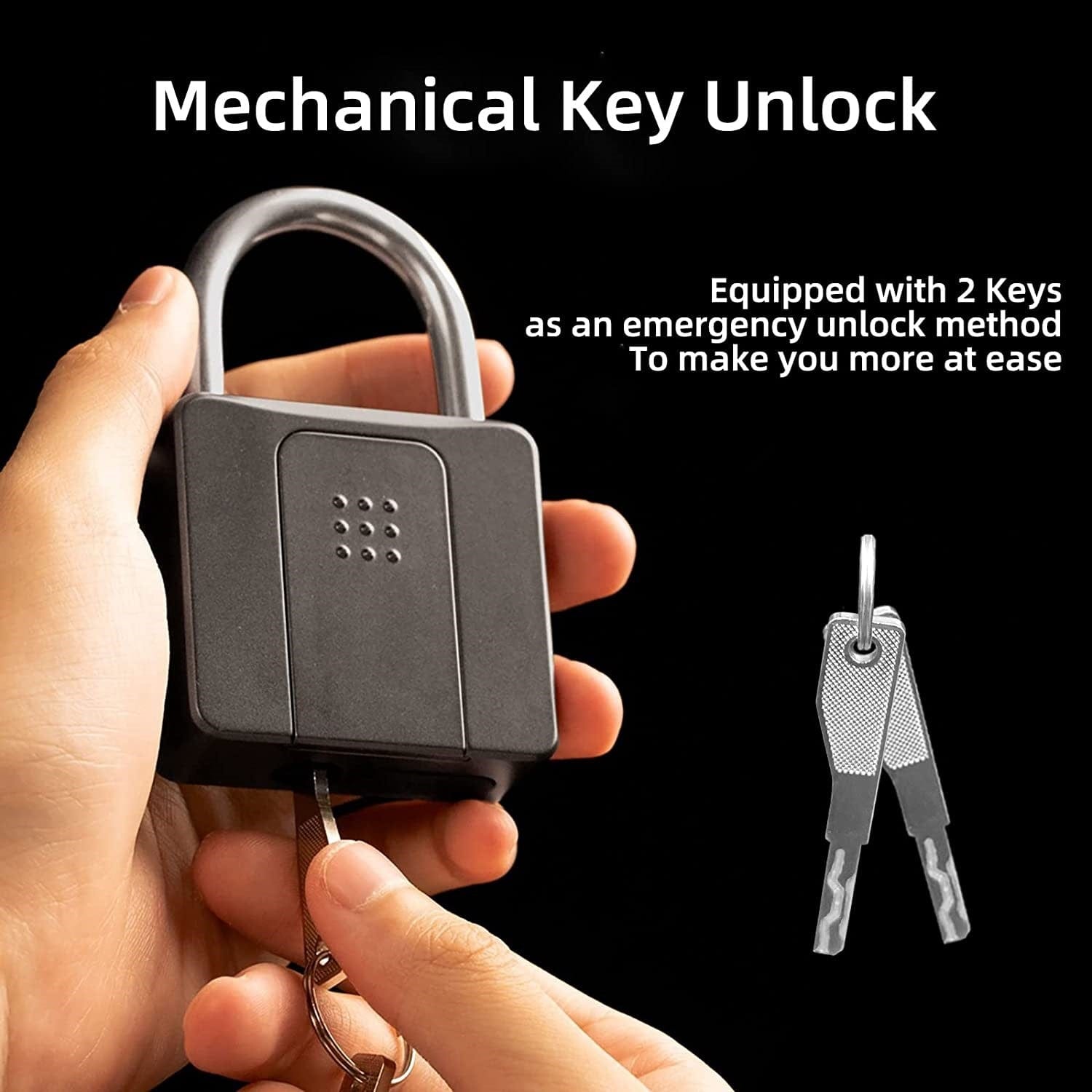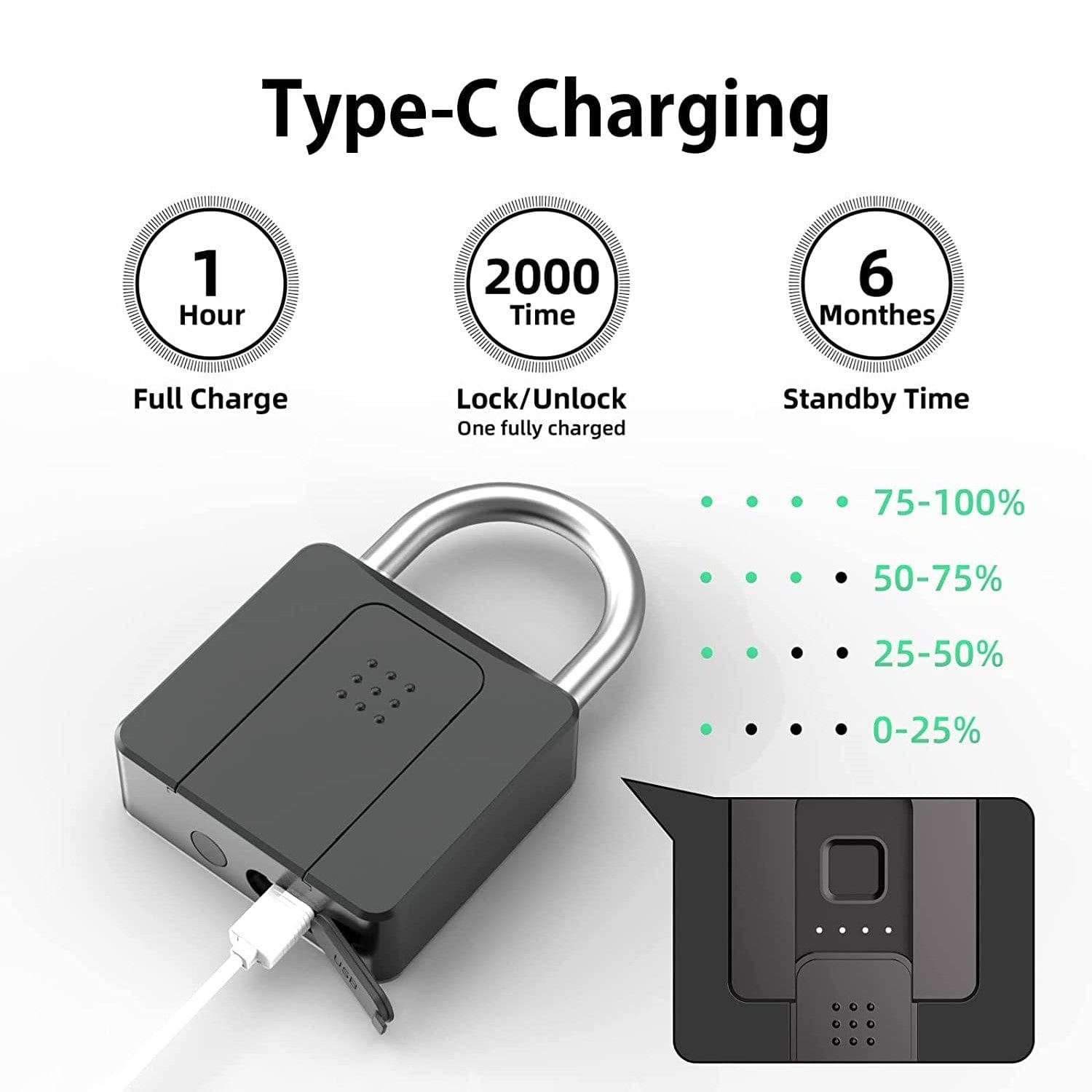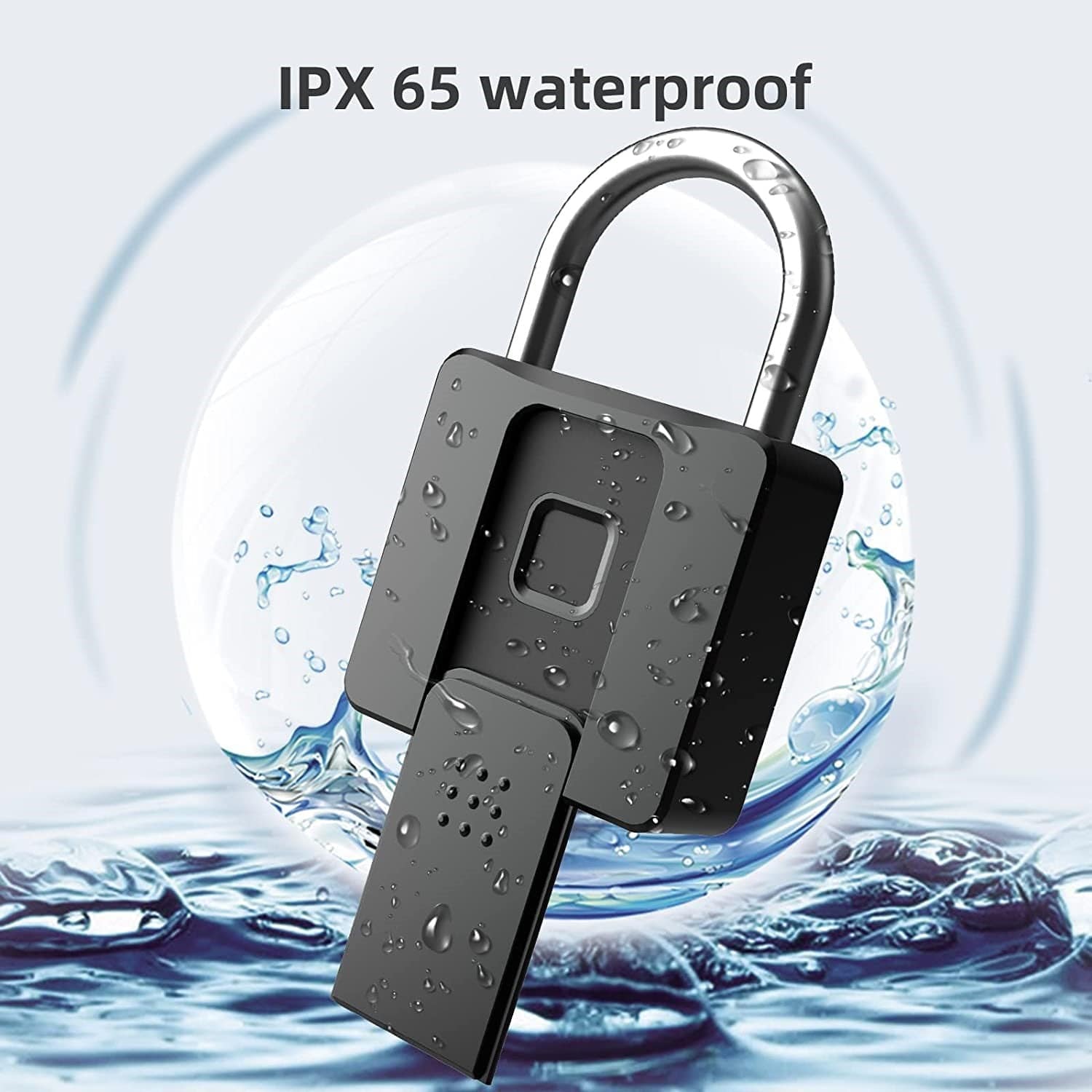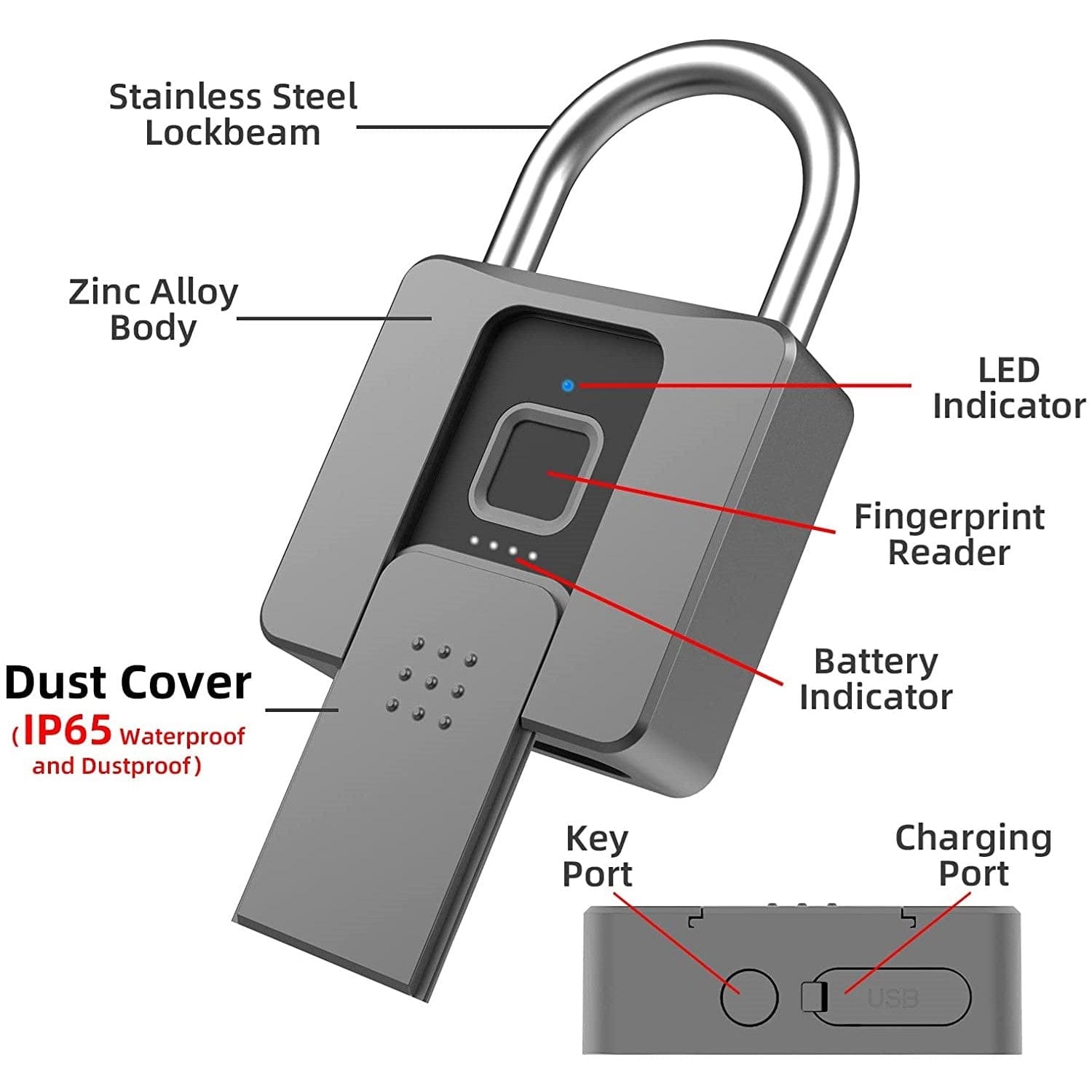 Fingerprint Padlock, Smart Lock with App Support
Say goodbye to keys and passcodes.
This smart lock is a small but highly durable padlock that can be locked or unlocked simply by using your fingerprint.
*Additional fees apply for same-day-delivery, and is only applicable for orders placed before 4 pm.
This Bluetooth outdoor waterproof IP67 fingerprint padlock comes with a free mobile app that lets you unlock it with your phone or fingertips. For friends, neighbours, and employees, you may add an unlimited number of users and choose their unlock period time, as well as monitor the unlock records/position and remotely unlock the device using the app.
The smart padlock can only be reset to factory mode by administrators. This keyless padlock has a total of 20 fingerprint users (2 administrators and 18 regular users). Using the mobile app, you can configure all fingerprint users. No more lost keys or forgotten passwords with this 4-inch heavy-duty fingerprint padlock, because your finger serves as both the key and the password. This newly created padlock with fingerprint detection can improve the security of your doors, bicycles, cabinets, warehouse, and other goods by using biometric fingerprint recognition.
Long standby time & USB charging. With a 40-minute USB charge capable of locking and unlocking over 2000 times and a standby time of over 6 months, the fingerprint padlock's built-in 220mAh battery delivers minimal power consumption and a long standby time. The lock may be charged with a power bank, a USB port from your laptop, or any other cell phone charging block. Please keep in mind that when the lock's battery is low, it can unlock up to 30 times, giving the user plenty of time to charge it before it fails.
The padlock body is made of aluminium alloy, while the lock beam is made of stainless steel, providing rock-solid protection. It weighs 0.4kg and is waterproof to IP67 standards. This padlock can be used on garden gates, farm gates, school lockers, fences, cabinets, tool boxes, fishing gear boxes, warehouses, and bicycles, to name a few.
1 Year Local Warranty.
Dimensions

Item Weight - 2.19 ounces (62.09 grams)
Package Dimensions - 3.98 x 2.36 x 0.75 inches (10.1 x 6 x 1.9 cm)

Color

Material

Stainless Steel
Aluminium
Metal

Standby Time

Charging Method

Unlock Method
Smart Fingerprint Lock
This versatile smart lock can record up to 20 different fingerprints for family or commercial use.
Ultra Long Battery Life
With a low power consumption mode and a long standby time of 6 months, this smart lock can be unlocked over 2000 times per charge.
Sturdy & Rugged Built
Made with strong aluminium alloy material, this smart lock has excellent cutting resistance and can withstand most weather conditions.