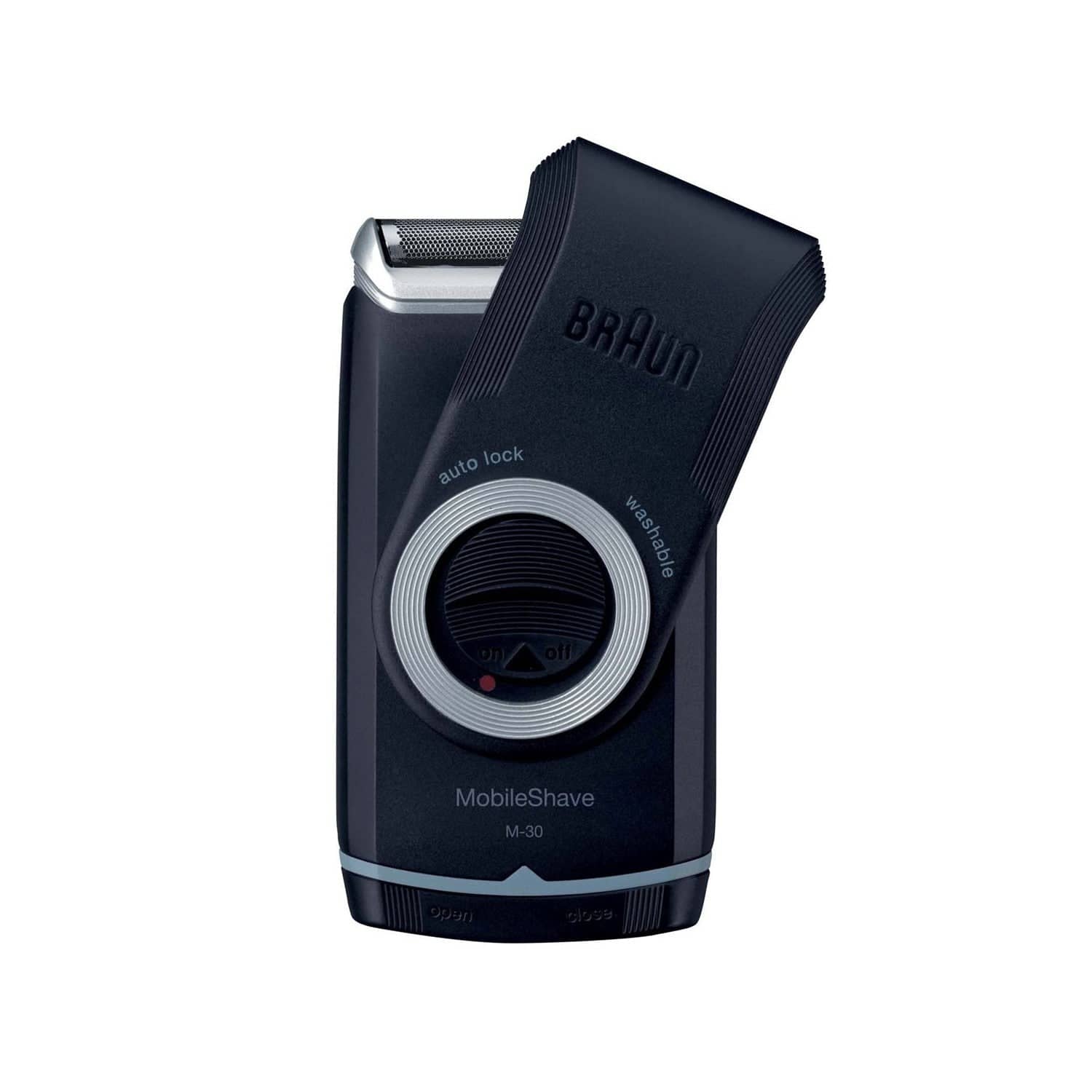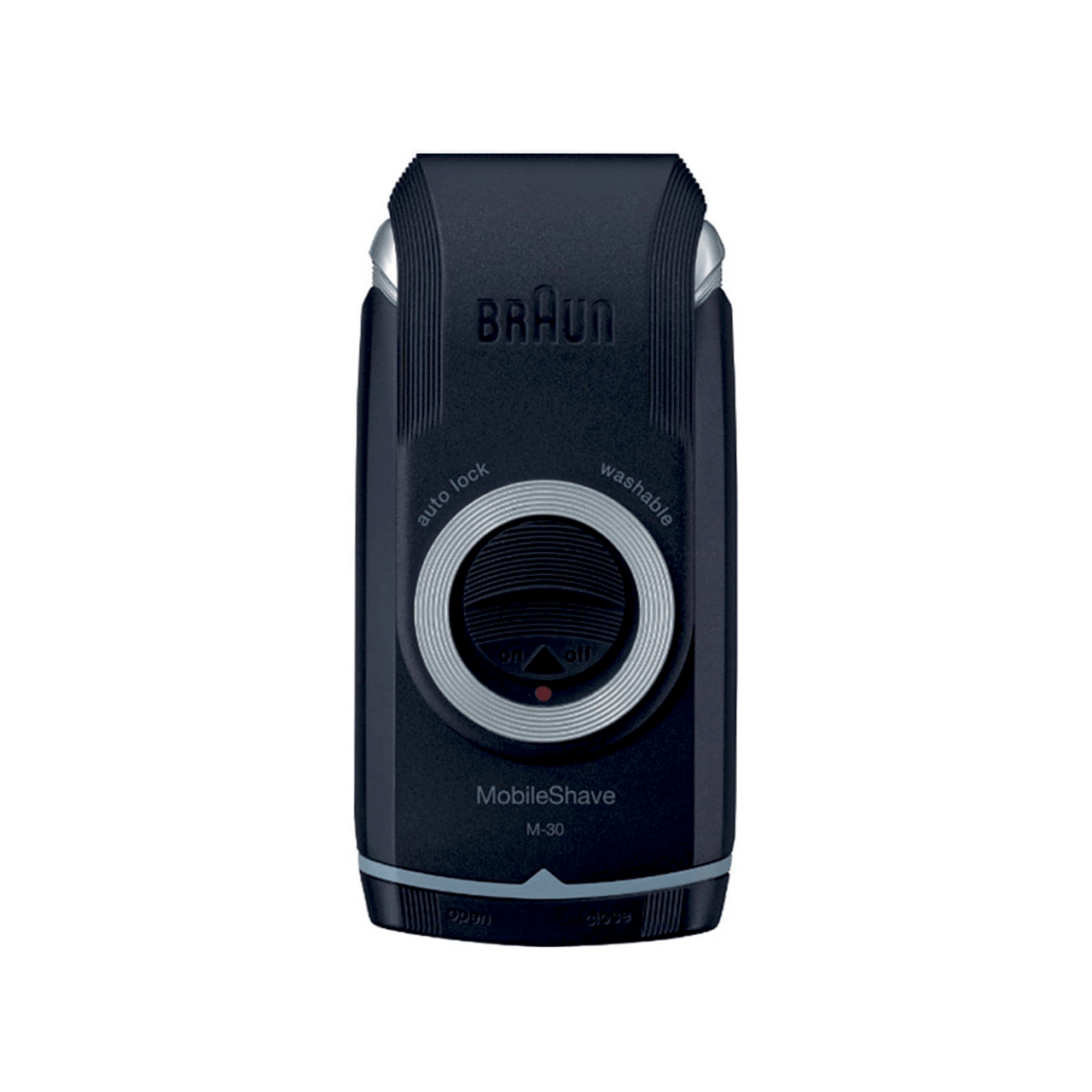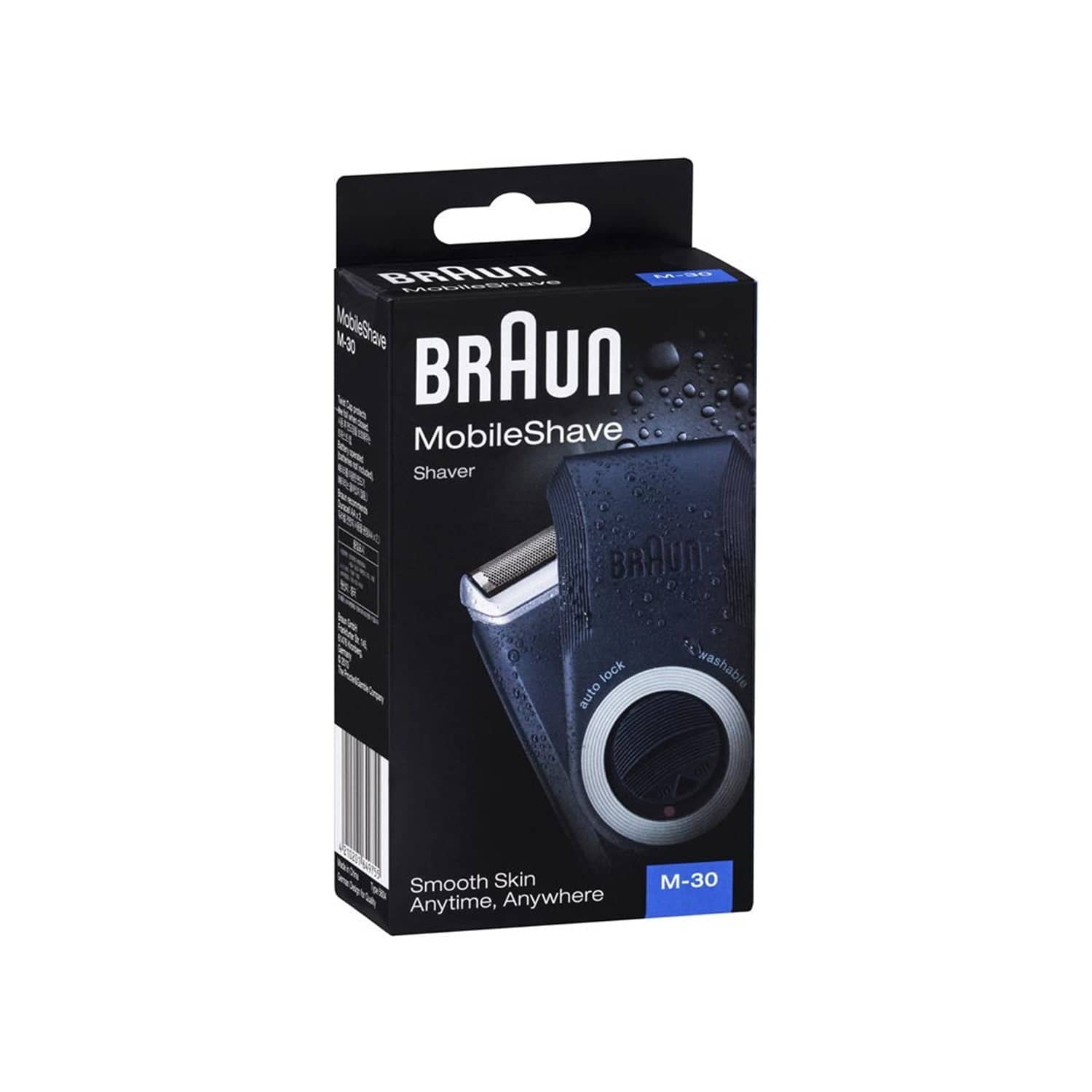 1 Years Official Warranty
Braun M30 Mobile Shaver & Travel Shaver for Men
Your perfect grooming friend when you're not home.
Use the Braun M30 Mobile Shaver whenever and wherever you need to look your best. The compact size makes it convenient to use at work or on the go to get smooth skin.
*Additional fees apply for same-day-delivery, and is only applicable for orders placed before 4 pm.
Braun's Mobile Shave shavers allow men to have smooth skin, anytime, anywhere. It has extra wide and thin ultra-flexing foil for an extra close and comfortable shave.
Wide Floating Foil - Extra comfort which glides along facial contours.
Waterproof - Shave wet or dry.
Twist cap protects the foil when not in use, but also acts as a handle extension for a comfortable grip.
Fully washable under running water.
Smart foil captures hairs growing in different directions.
1 Year Local Warranty.
Dimensions

Product Dimensions - 7.9 x 3.8 x 13.1 cm
Product Weight - 137 Grams
Fully Washable
The Braun M30 Mobile Shaver is fully washable so you can enjoy easy shaving.
Flexible SmartFoil
The ultra-flexible foil adapts to the natural facial contours for a comfortable shave.
Battery Operated
The M30 is ready to shave anywhere without the need to be plugged in. Use it anywhere with the help of easily replaceable batteries.