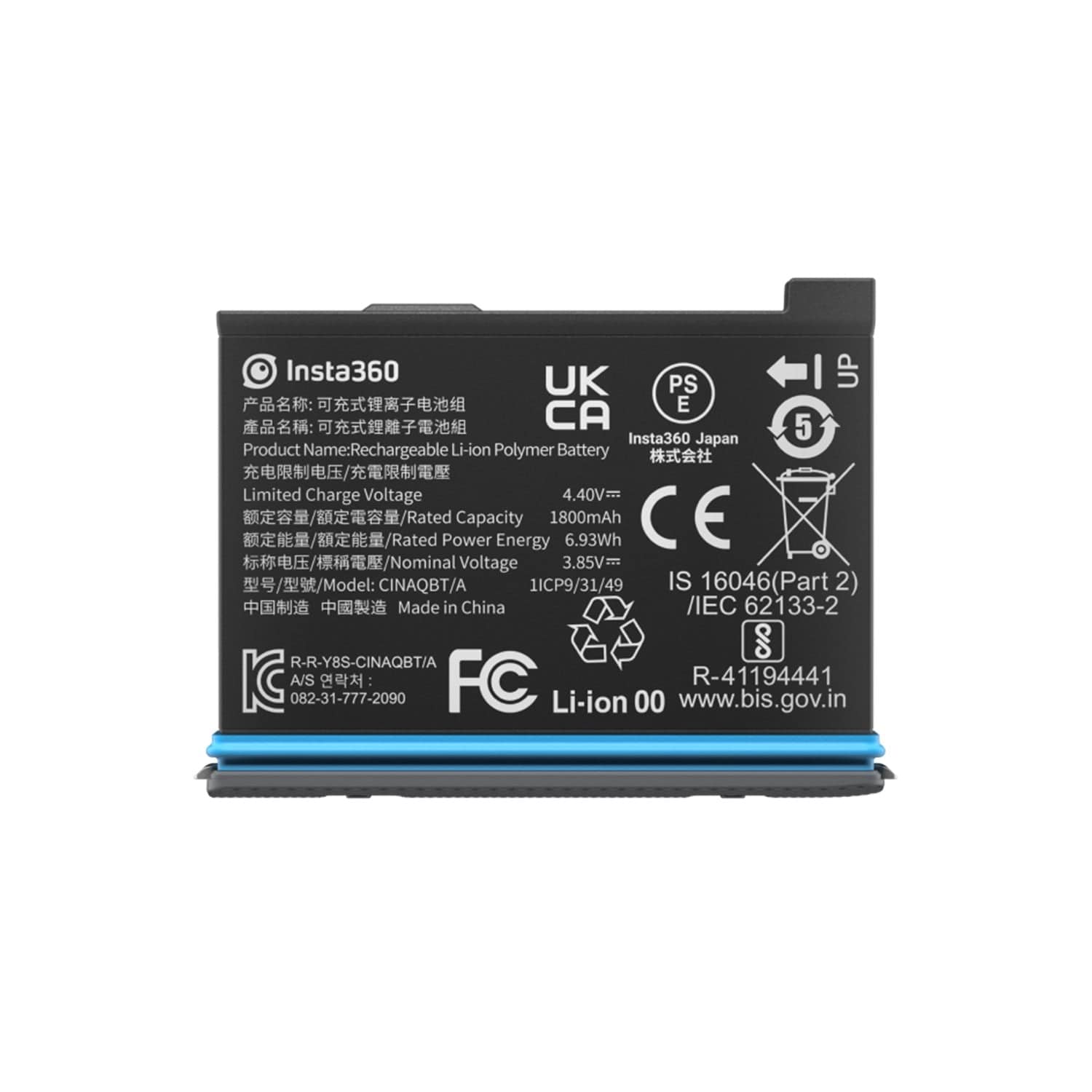 Insta360 X3 1800mAh Battery
Long-lasting power for extended shooting sessions
Insta360's Rechargeable 1800mAh Battery will power your X3 action camera. This battery's 10% increased capacity for a total of 1800mAh ensures you can capture all the action for up to 81 minutes. Its lithium-ion chemistry allows it to be recharged in 90 minutes for ongoing usage.
*Additional fees apply for same-day-delivery, and is only applicable for orders placed before 4 pm.
Discount codes are not applicable for this product.
Battery replacement for your X3.
Stay powered throughout the action.

With a larger 1800mAh capacity, you'll get maximum time for creating.
What's Included

Insta360 X3 1800mAh Battery
Battery Box

Size & Weight

Dimensions - 71.8mm x 60.4mm x 31.6mm
Weight - 96 g

Battery & Charging

Standard Voltage - 3.85V
Charging Voltage - 4.40V
Battery Capacity - 1800mAh
Nominal Power - 6.93Wh
Charging Time - 90 Minutes
Battery Life - 81 Minutes
Charging Port - USB Type-C
Adapter - 12V/3A, compatible with other 12V, 9V, or 5V USB adapters
Charging Time - 90 Minutes (when charged with a 12V/3A power adapter)

Environmental

Use Environment - -20 to 40°C
Charging Environment - 0 to 40°C