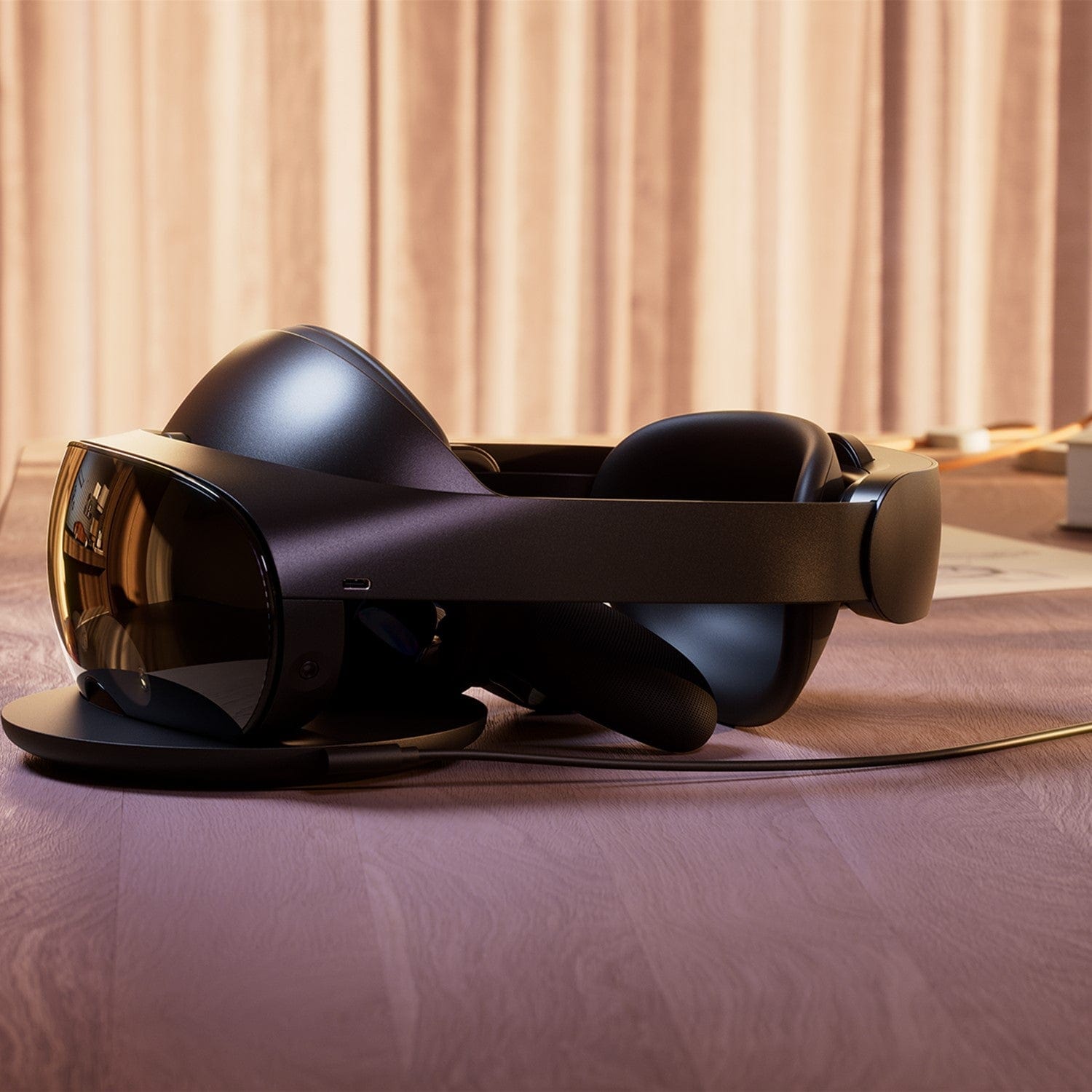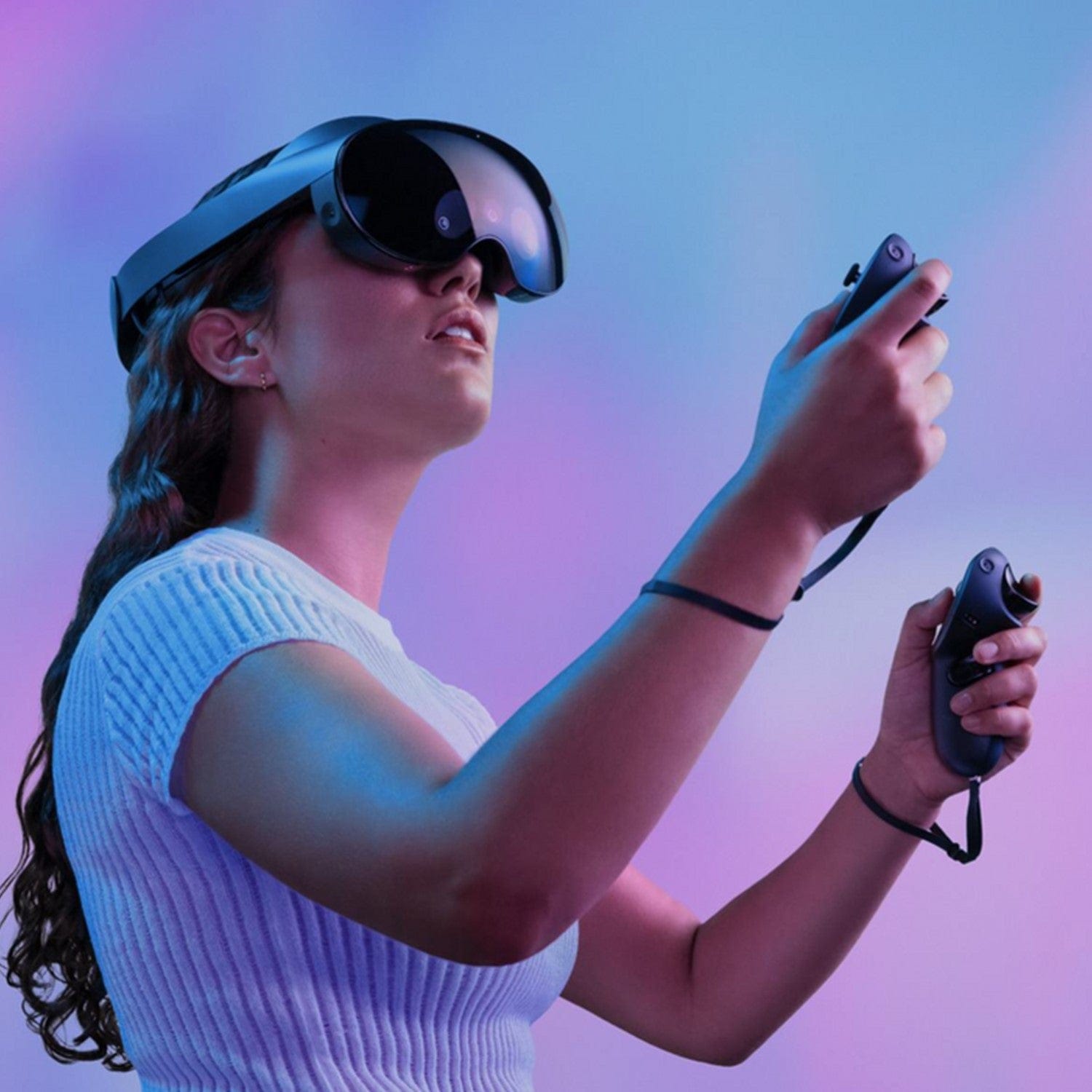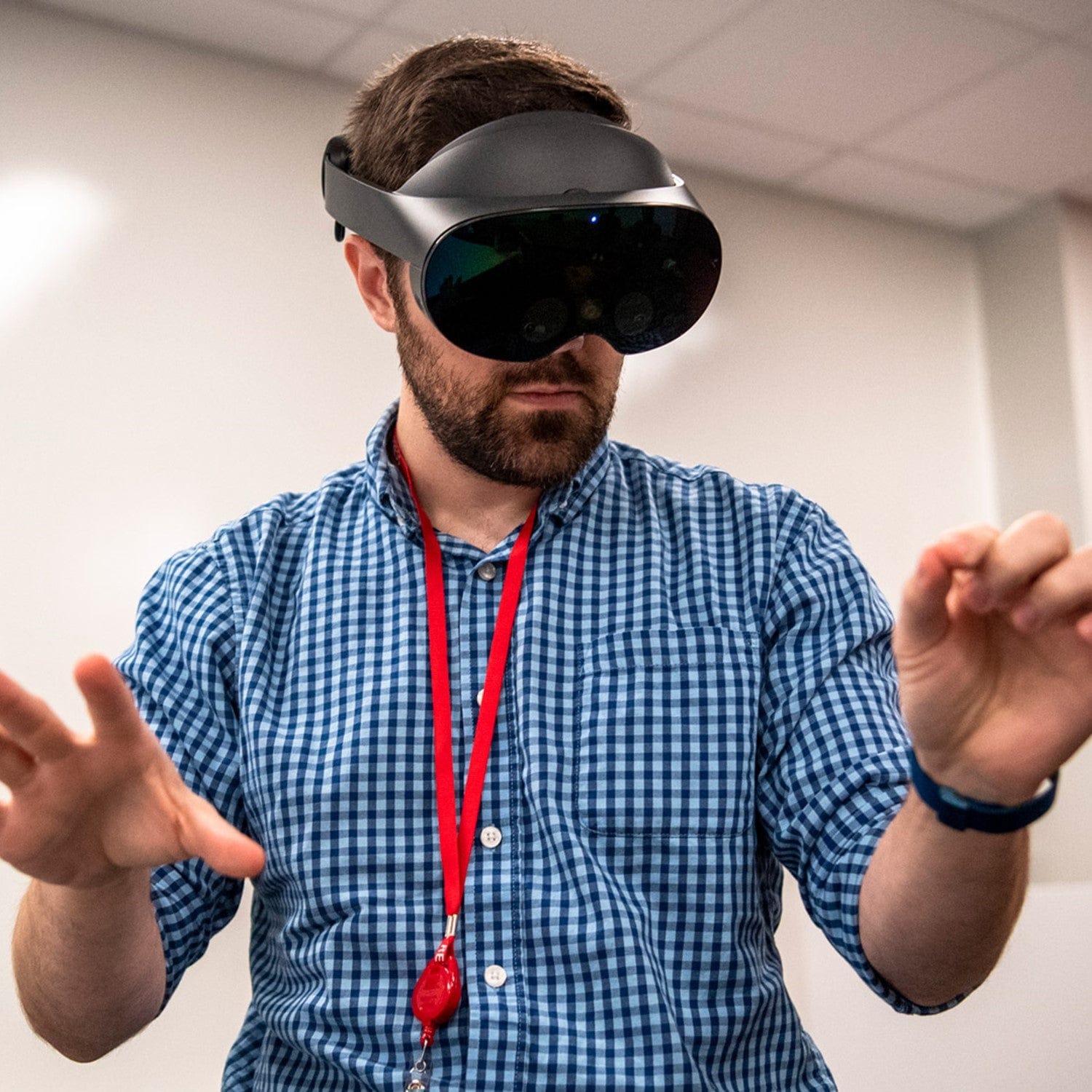 Meta / Oculus Quest Pro Virtual Reality Headset, 256GB
One headset, so many possibilities
The Meta / Oculus Quest Pro is the most advanced headset yet. A entirely different way of working, creating, and collaborating.
*Additional fees apply for same-day-delivery, and is only applicable for orders placed before 4 pm.
Discount codes are not applicable for this product.
Work in a virtual environment. Stay in the real world.
Meta Quest Pro includes everything you need to get started working, producing, and collaborating, including Meta Quest Touch Pro Controllers, a charging dock with a quick USB-C power adaptor, 10 sophisticated VR/MR sensors, 256GB storage, 12GB RAM, and a Qualcomm Snapdragon XR2+ processor.
Meta Quest Pro combines the latest in virtual reality technology to shift perspectives on how we create for both the physical and virtual worlds. The creative process is taken to a whole new level when using VR painting and numerous studio apps.
Design in mixed reality while being grounded in your actual design space. Invite partners from across the world to join your space and work in real-time on shared designs.
What's Included

Meta Quest Pro Headset
2 Meta Quest Touch Pro Controllers
Charging Dock
USB-C Power Adapter
Controller Charge Cable
Charging Cable
2 Stylus Tips
2 Partial Light Blockers (L & R)
Cable Clip
Protective Cover
Cleaning Cloth
2 Wrist Straps

Product Details

Ram - 12GB
Storage - 256GB

Display

Display Panel - Advanced VR LCD

Processor

Qualcomm® Snapdragon™ XR2+